The Camino de Santiago de Compostela or The Way of St. James is a pilgrimage route that begins in various European countries. All routes lead to a city called Santiago de Compostela in the northwest of Spain. The majority of the pilgrims walk the entire way but others bike. Some pilgrims even go on horseback or donkey! Most are on a spiritual journey but others do it for different reasons.
The fountain in the picture on the above is a fountain at a monastery along the way. From one side it flows with water and from the other side if flows with wine.
Along the Camino de Santiago you will meet some of the friendliest people you've ever met. I even met a couple that was walking all the way from Germany! Many pilgrims will make friends along the way and end up traveling together.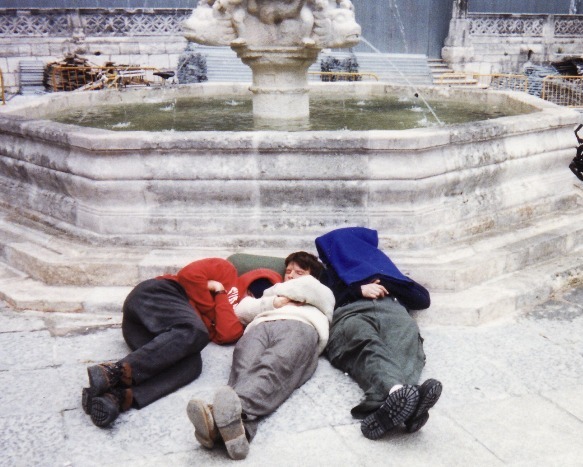 For lodging there are places called "refugios" where pilgrims can stay along the way. They now run about 3-7 Euros a night which is cheap but some are actually free. Of course when I went, I only stayed in a refugio once or twice.
The majority of the time we were camping wherever looked comfy… parks, fields, the doorway of a cathedral. It may sound crazy but the people who live in these areas are accustomed to pilgrims and all that they do. This is why busking along the way is so easy.
When you begin the Camino de Santiago de Compostela you'll want to get what is called a "credencial" which is essentially your proof that you are a pilgrim. You can get it at the local tourist office or a cathedral.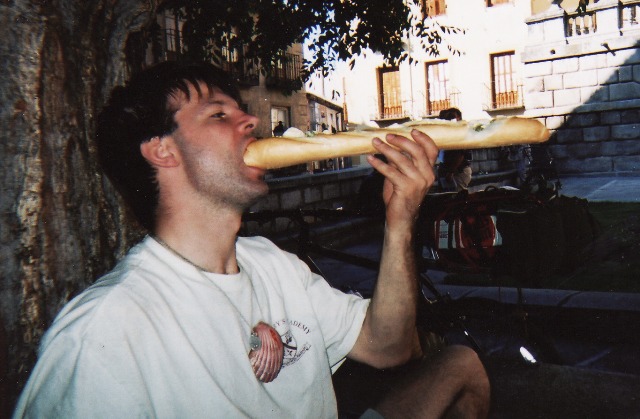 Along the way you can get stamps from cathedrals, refugios or even local businesses. But one word of advice… don't get stamps from the gas stations. I didn't realize at first but the stamp they give you is usually just one of their business and has nothing to do with the pilgrimage. These stamps go on your credencial as proof of doing the pilgrimage. You'll need this when you get to Santiago in order to get your certificate of completion.
When you get to Santiago you'll be able to stay at the large refugio there which is free. It gets crowded though so it's best to get there early. You can also attend the pilgrim's Mass held at noon daily in the Cathedral.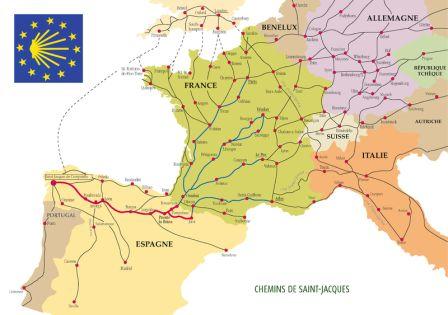 Doing a pilgrimage on the Camino de Santiago de Compostela is a unique experience. It is really a wonderful escape from daily life. One of the huge benefits is that it's cheap! You don't need any money to do this pilgrimage (aside from the plane ticket and maybe a train or two).
The first time I did it with a group of high school friends I was 16. We raised all the money for plane and train tickets through juggling. We also made all of our money for food and drink while we were there through busking in the streets.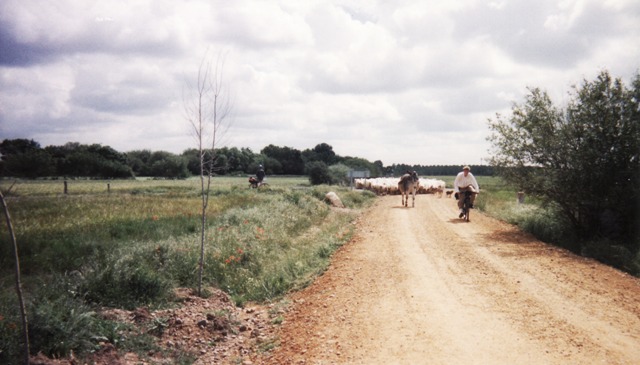 Return from Camino de Santiago de Compostela back to My Story