Looking for an LED juggling ball or light up juggling ball at an affordable price? Look no further, because I found the perfect one at Home of Poi. Their ball is a single soft PVC juggling ball with high impact resistant materials and light diffusing outer surface on the ball.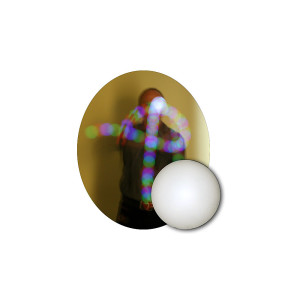 When you buy this ball you have two options for the colors – RGB strobe or rainbow fade. The RGB strobe is red, green, and blue that blinks from one color to the next. The other options is rainbow fade, which fades from one color to another.
Here are the more detailed specs on this LED Juggling Ball:
2 3/4″ Diameter PVC Ball
PVC – soft thermoplastic resin
Batteries included 3 x LR44
Battery life 6hrs+
Twist battery cap to switch on/off
High intensity LEDs
Weight 5.7oz
How to Use LED Juggling Balls or Light Up Juggling Balls
Ideally you will want to juggle somewhere as dark as possible to get the full effect of these balls. Check out this video below. This videos demonstrates the very same LED juggling balls that I am recommending.
 Go back from LED Juggling Balls to Juggling Balls