Who else wants to have a more solid five ball pattern?
If you are an intermediate or expert juggler you'll be happy to know that there are many benefits of Russian balls that make juggling easier!
The Benefits of Russian Balls
When I first heard about the benefits of these balls I decided to give them a try. I have to say that I am glad I did. Shortly before I got these balls I was practicing my 5 ball juggling a lot. I was making good progress but I didn't ever feel like I was getting a really solid pattern. I was using stage balls. Stage balls are not very good for practicing 5 balls. This is because they roll away as soon as they are dropped!
Take a look below to see what color you want. As you can see from the picture these are quality juggling balls!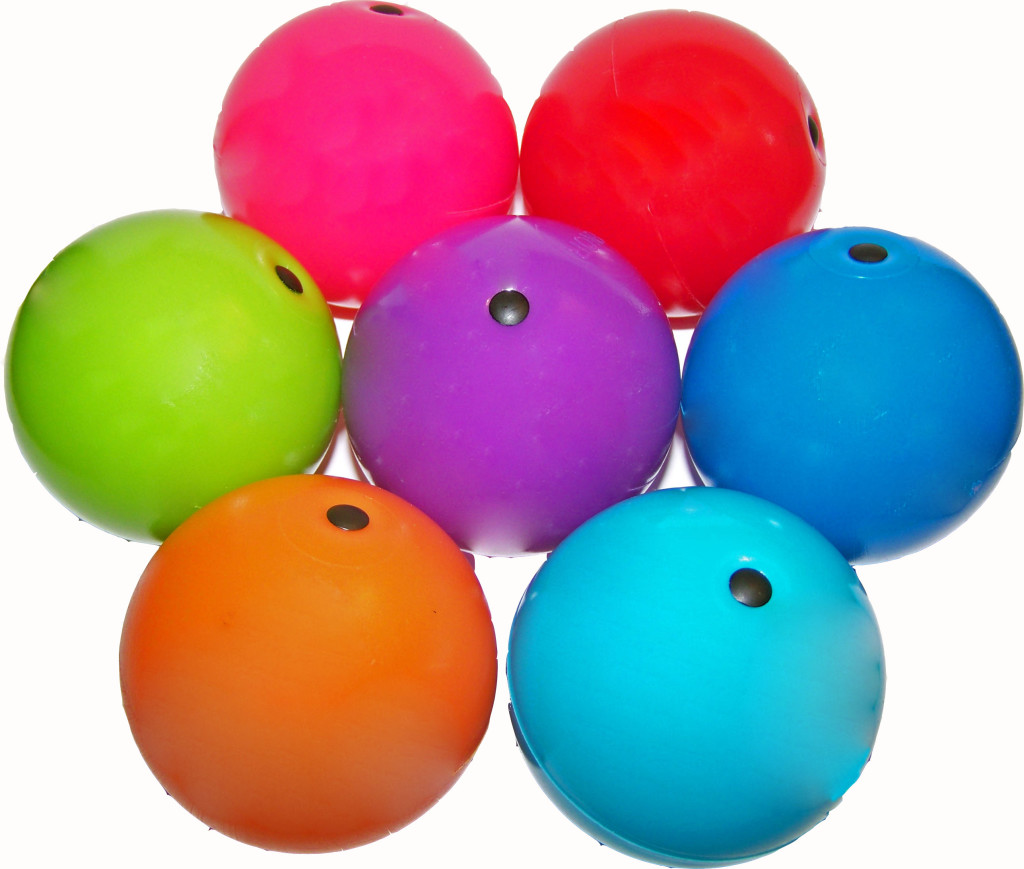 [add_to_cart item="1001″ quantity="user:1″ ]
I loved the JFB Russian balls as soon as I tried them, they just feel… *stable*. There's no way I would have learned 5 balls without them. Now nothing else will do. – Iestyn S.
These balls don't roll away when dropped. They stay put exactly where they fall. This is a huge benefit when juggling 5 or more objects but it is great for learning 3 too. When you first learn to juggle 3 balls you will probably spend the majority of time chasing them around if you don't have these balls.
So I spent less time chasing balls around but I noticed something else… my pattern got much more solid. Why? Because Russian balls are filled with a granular material such as sand or salt. When the ball is thrown in the air, the material disperses and stabilizes the ball. This was great because the balls stayed in the perfect path and did not collide very much.
Something else that I noticed too… I was catching the balls much easier than I was catching the stage balls. I noticed that when the ball hits your hand, all the material that was dispersed compacts in the bottom half of the ball. This makes the ball much easier to catch because it never bounces off your hand.
Juggling for Beginners Russian Juggling Balls
Juggling for Beginners is proud to present the JFB Russian Juggling Ball. These balls are constructed of durable plastic and partially filled with a salt. Each ball is measured on a digital scale to ensure uniformity. After each ball is filled with salt, the hole is plugged with a small plastic plug. The plug can be removed and easily replaced to adjust the weight if desired but it will never come out while juggling.
Size – 2.5″
Weight – 100 Grams
Color – Available in Red, Blue, Yellow, Green, Orange, Purple, and Light Blue
[add_to_cart item="1001″ quantity="user:1″ ]
Good for intermediate to expert jugglers. The perfect choice for numbers juggling, body catches, body rolls. Good for all other types of juggling too!